Sleep and Stress Test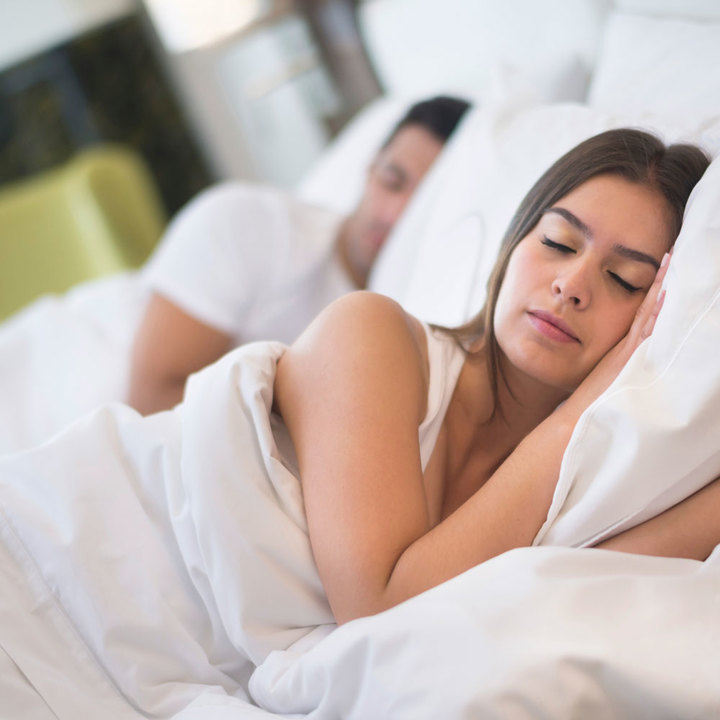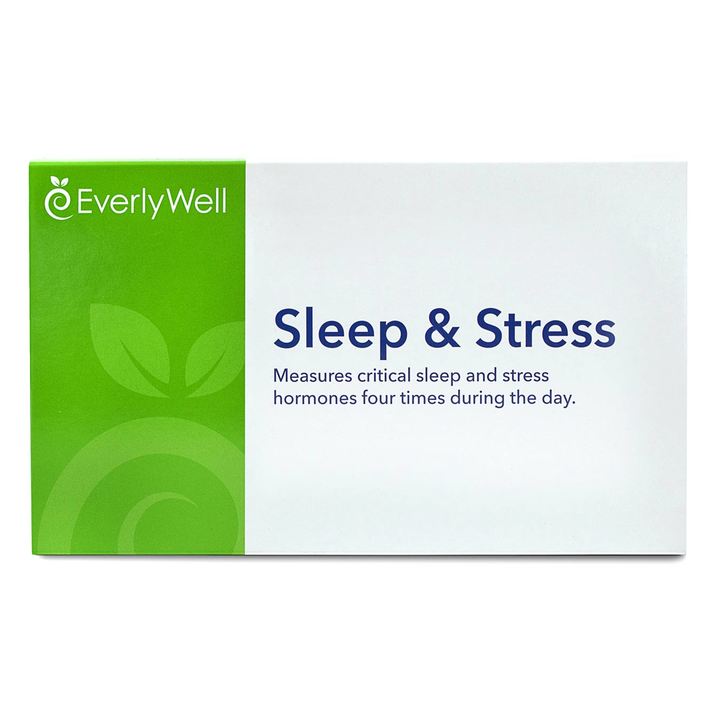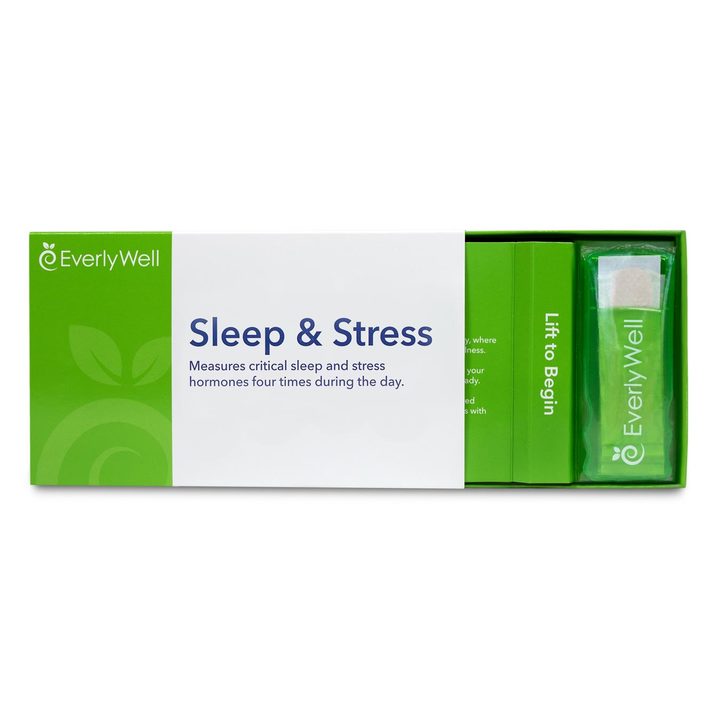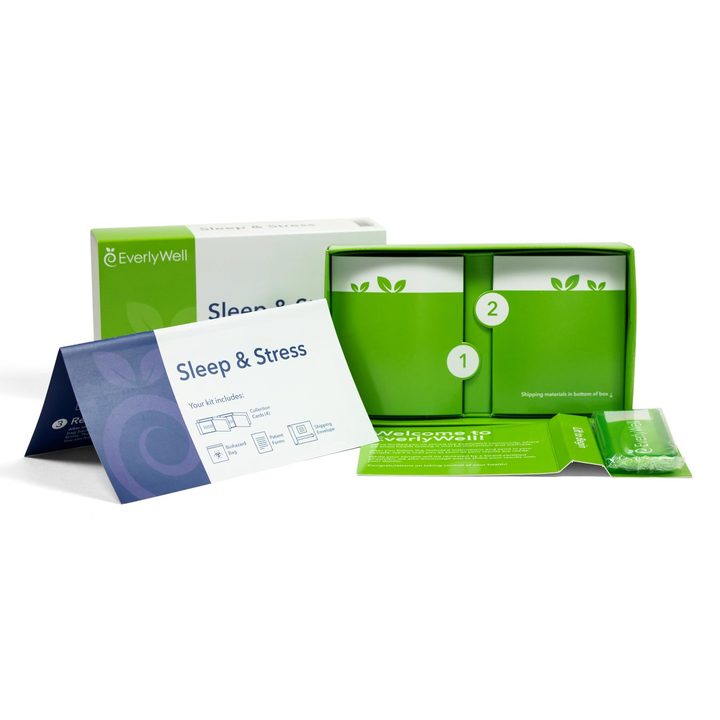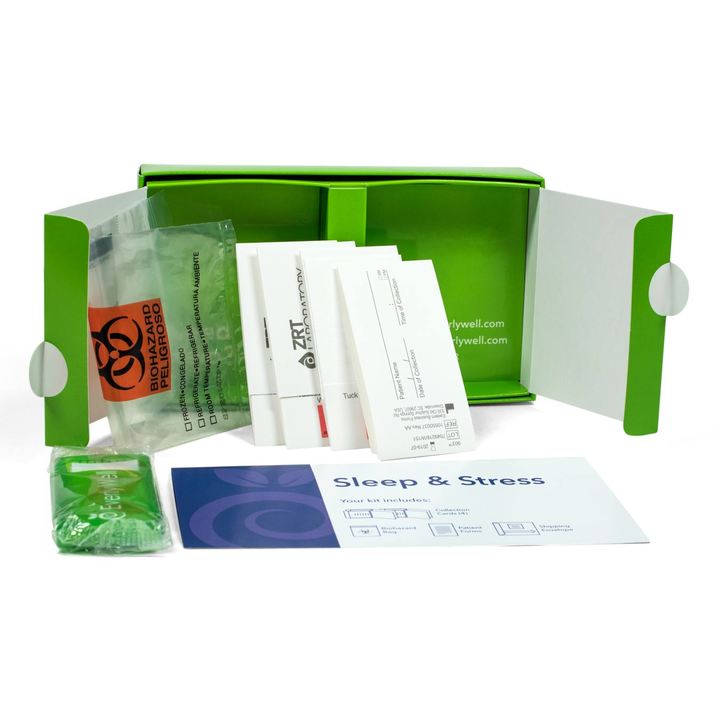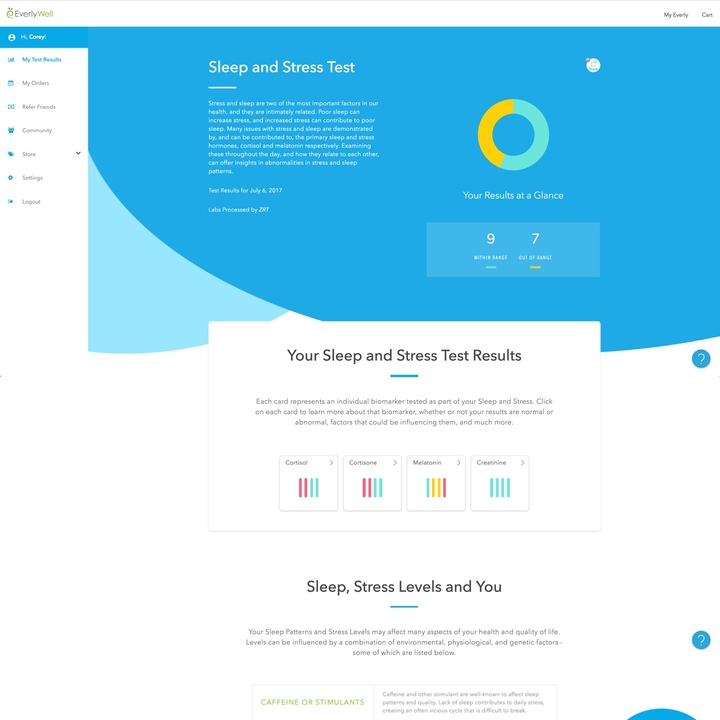 Markers Measured
4x Cortisol

4x Cortisone

4x Melatonin

4x Creatinine
Measures critical sleep and stress hormones 4 times during the day (extremely inconvenient if you have to go into a physical lab multiple times).
Significantly less expensive than most other multi-sample hormone tests on the market.
Quick and easy sample collection - only a few small urine samples needed throughout your day. We provide easy-to-follow instructions and materials to collect your own sample on your own time.
Test kit shipped directly to you! No need to go to multiple appointments normally required by traditional labs. No copays, no time off work, no dingy labs.
View beautiful, easy-to-understand results online within 5 business days.
Access and share your results with anyone via our secure online portal.
Tests are of the highest accuracy available and performed by the most experienced labs in the nation.
Your results are independently validated by a physician in your state to ensure validity and reliability.
Itemized receipts available upon request that you can easily submit for insurance reimbursement.
More...
I've been fighting with this sleep and stress problem for several years now, it's a constant issue.  Often, I wonder just how bad off I'd be if I didn't already eat well and exercise. I recently look a Sleep & Stress Test… Thanks to EverlyWell, it was simple and convenient to get the info I need to put together a plan to get the sleep and stress relief I need.
Jennifer
The Fit Fork
Sleep and Stress Test
Who Should take this test?
If you're having trouble sleeping or managing your stress and think that it could be affecting you physically, this is the perfect test for you.
Many times, stress from our demanding modern lifestyles have significant impact on our sleep schedules which can turn into a vicious self-sustaining cycle. In some instances, it takes objective data to show you or someone close to you that there are risks associated with elevated stress and lack of sleep. Reducing stress and increasing sleep can improve your quality of life, eliminate numerous negative symptoms and provide answers to long-term health risks.
More than 60 million Americans suffer from some degree of sleep deprivation or insomnia, and over seventy percent of us feel we suffer from too much stress. High stress and poor sleep are considered not only major obstacles in feeling well and performing at our best, but major risk factors for heart disease, diabetes, and many other diseases.
By identifying abnormalities in your sleep and stress hormones you can work to reduce your stress, improve your sleep, and live a healthier life.
Common symptoms of elevated stress and sleep deprivation:
Depression
Anxiety
Can't get to sleep or stay asleep
Frequent or early waking
Morning or evening fatigue
Feeling "tired but wired"
High stress
Irritability / impaired performance
Hunger / sugar cravings
Weight gain
What will my results tell me?
This panels measures your levels of Cortisol, Cortisone, Melatonin, and Creatinine at 4 points in your day - morning, afternoon, evening, and night.
Your test results will tell whether or not the levels of these four markers are low, normal, or high at each critical point in your day. Elevations or deficiencies in any of these markers can point to lifestyle improvements you can make to help improve your sleep and stress levels.
What guidance will I get along with my results?
EverlyWell will provide tailored advice about what to do next. We'll provide you with specific lifestyle changes that you can try implementing that can help alleviate your symptoms and reduce risks of developing serious health issues that could result from elevated stress and lack of sleep.
Now put down your iPad (after buying one of our kits of course) and get some well-deserved sleep. No need to make a doctor's or lab appointment, because our kits come right to you. What a dream!
Symptoms related to Sleep and Stress Test
You may experience some of the following symptoms if you have Sleep Deprivation and Stress
Depression
Anxiety
Can't get to sleep or stay asleep
Frequent or early waking
Morning or evening fatigue
Feeling "tired but wired"
High stress
Irritability / impaired performance
Hunger / sugar cravings
Weight gain
FAQs
CLIA Certified Labs
Doctor-Reviewed Results
Accurate and Reliable