Testosterone Test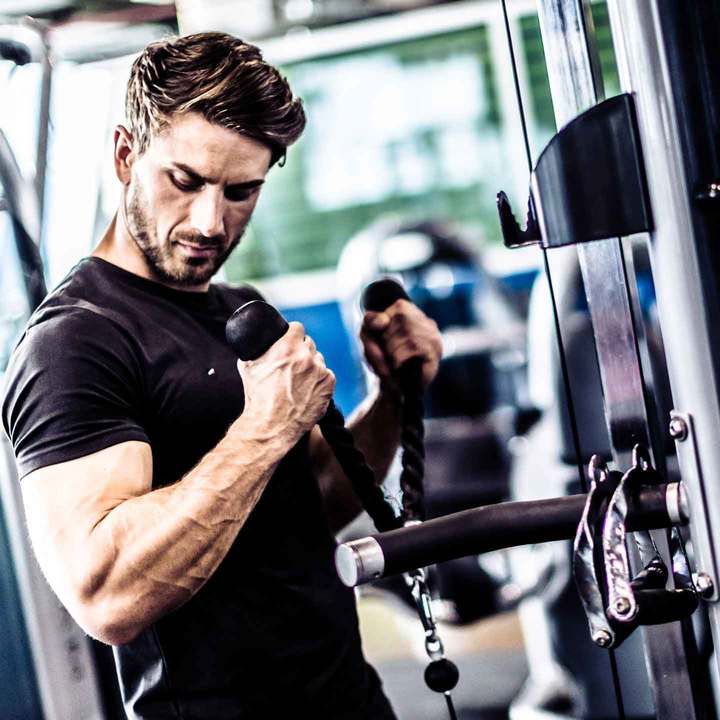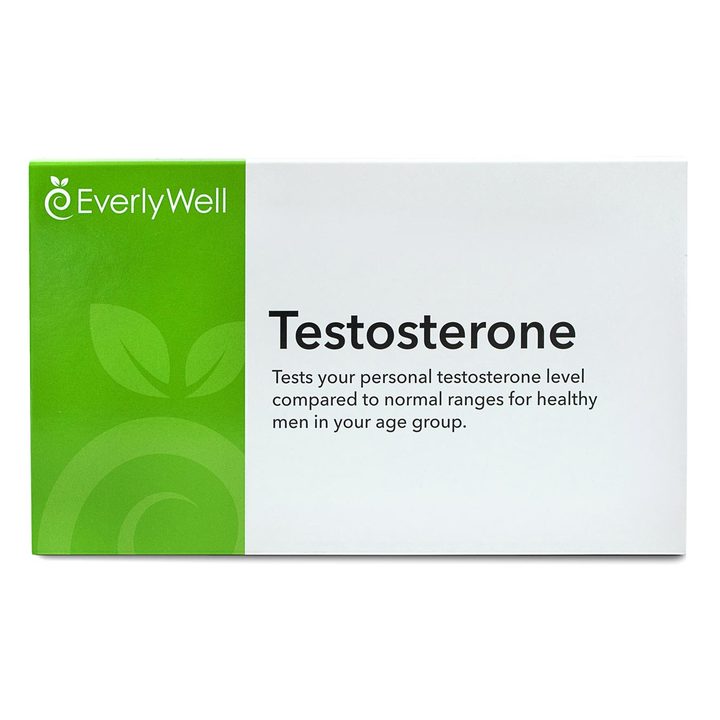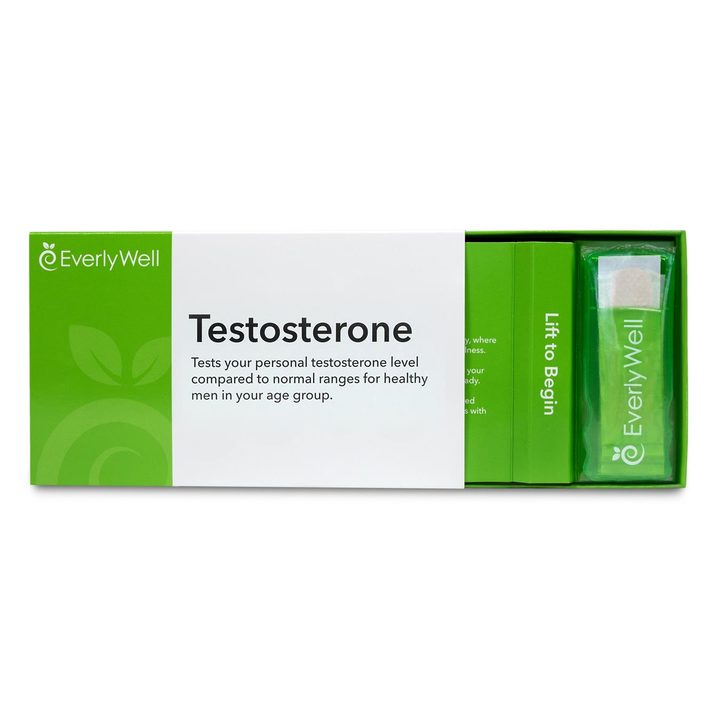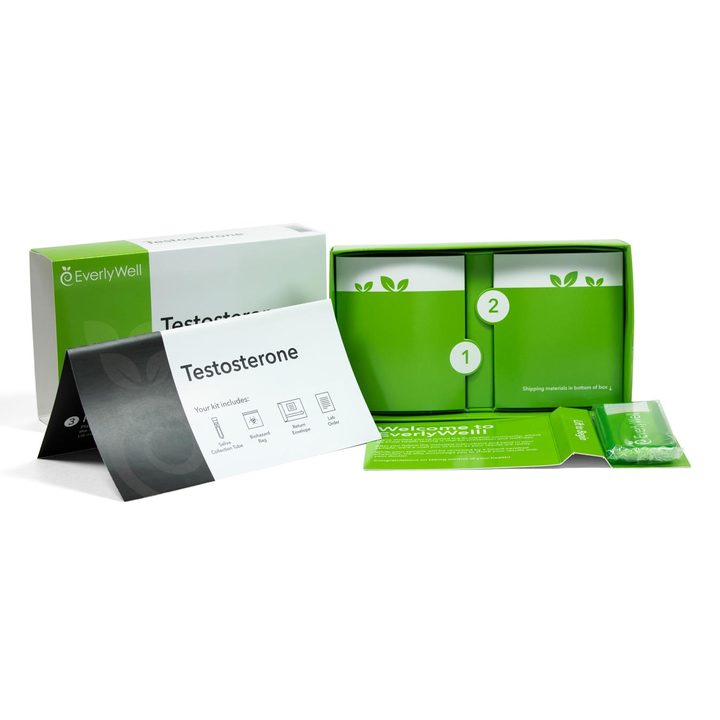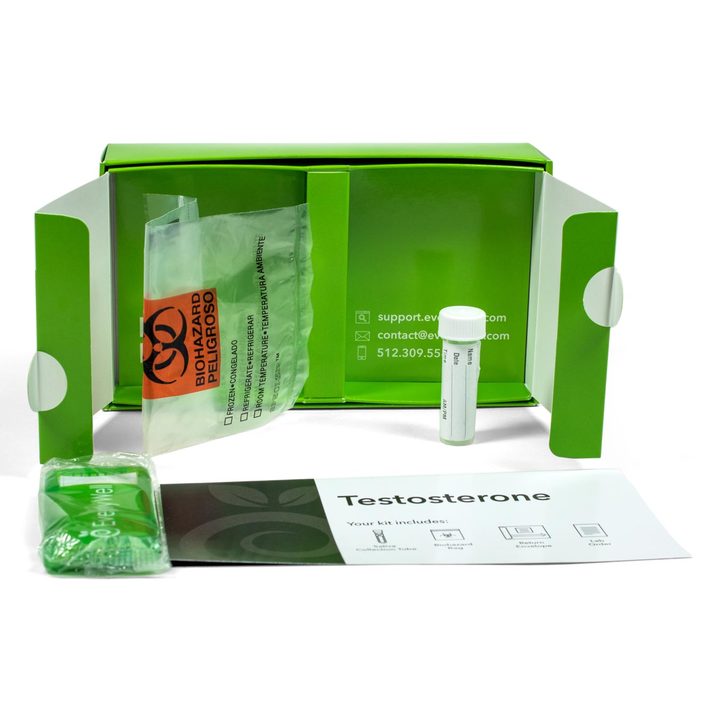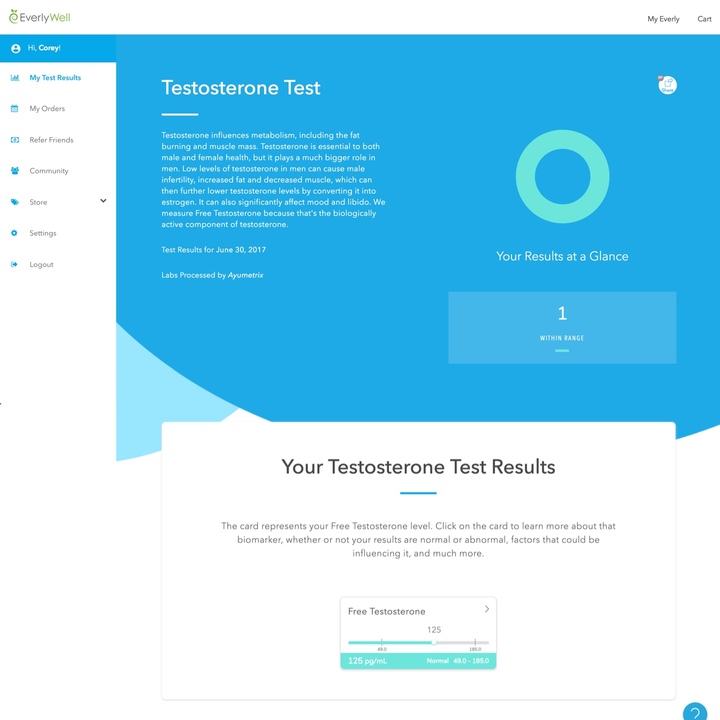 Know your personal testosterone levels compared to normal ranges.
Identify whether your testosterone is at a normal range, in the low range (Low T), or high.
Taken on your own time, with easy-to-follow directions. All that's required is a simple saliva test.
Test kit shipped directly to your door. No need to go to multiple appointments normally required by traditional labs. No copays. No time off work. No waiting rooms.
We work with accurate and certified partner labs.
View simple, easy-to-understand results online within 5 business days.
Results are provided via an easy-to-interpret online report complete with visual markers & tips for taking action on your measurements.
Access and share your results with anyone, including your doctor, via our secure online portal.
Your personal test results are reviewed by a doctor in your state.
More...
Testosterone Test
Of all the hormones in our body, Testosterone is most commonly known for being 'the male hormone'. While both men and women produce -- and benefit from -- testosterone in their daily lives, the hormone is a critical component of many common male characteristics. From libido to facial hair to muscle mass to voice depth to energy levels and more, this hormone is obviously vital for men and a lowered level of testosterone -- also known as "hypogonadism" or, less academically "Low T" -- may bring many health challenges along with it.
Men, especially after age 30, are showing more and more interest in understanding and maintaining a healthy testosterone level. We provide this home-based testosterone test to help men who are specifically curious about their own testosterone level -- beyond our larger spectrum Men's Health Test -- or those who would like to understand their testosterone level before seeking next-step options like hormone replacement therapy (HRT) or pricey supplements.
Who should take this test?
The EverlyWell Saliva-based Testosterone test is the first step in both understanding your own testosterone level and adjusting it to something more optimal if a low testosterone level is identified. This is exactly what our test provides -- answers about your own Testosterone level before taking the next step.
Some of the most common signs of lowered testosterone include:
Depression
Lowered Self-Confidence
Poor Concentration
Bad Sleep
Lowered Energy Levels
Body Fat Increase & Muscle Mass Decrease
Low Sex Drive
What will my results tell me?
Your results will provide detailed information on your own testosterone level compared to a known, healthy level for men in your age group.
You'll find out whether your level is totally normal, on the low-end, high-end, or completely out-of-range and become empowered with an understanding of where your testosterone level stands and what you should do next if it's outside of the normal range.
What guidance will I get along with my results?
EverlyWell will provide evidence-based guidance about lifestyle changes you can make that can positively impact your results and more importantly your health. It's always a great idea to share your results with your doctor, and we'll give you a head start.
Symptoms related to Testosterone Test
You may experience some of the following symptoms if you have Low Testosterone
Depression
Lowered Self-Confidence
Poor Concentration
Bad Sleep
Lowered Energy Levels
Body Fat Increase
Muscle Mass Decrease
Low Sex Drive
FAQs
CLIA Certified Labs
Doctor-Reviewed Results
Accurate and Reliable