Food Sensitivity Test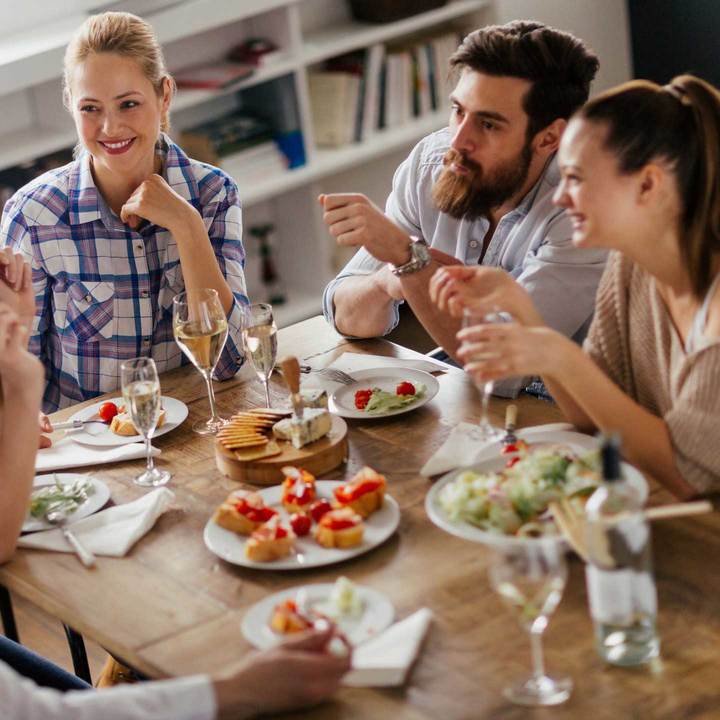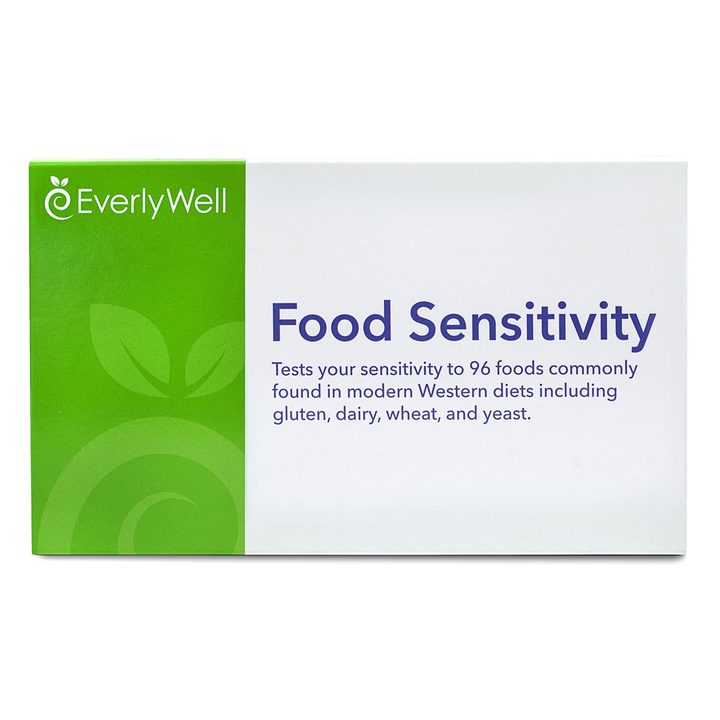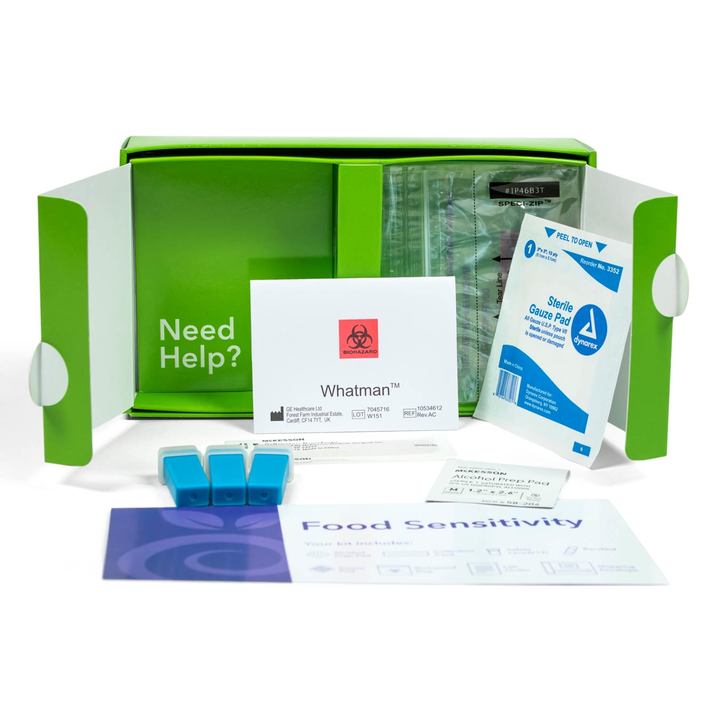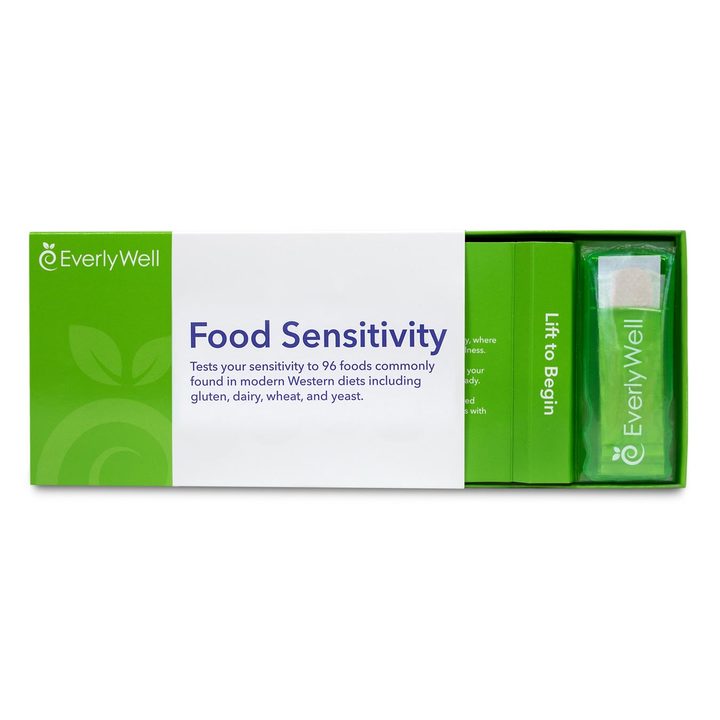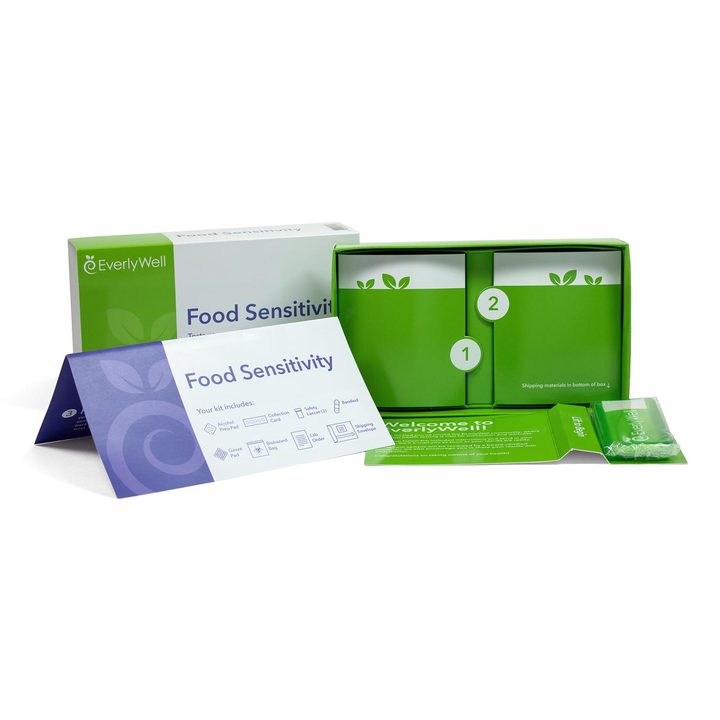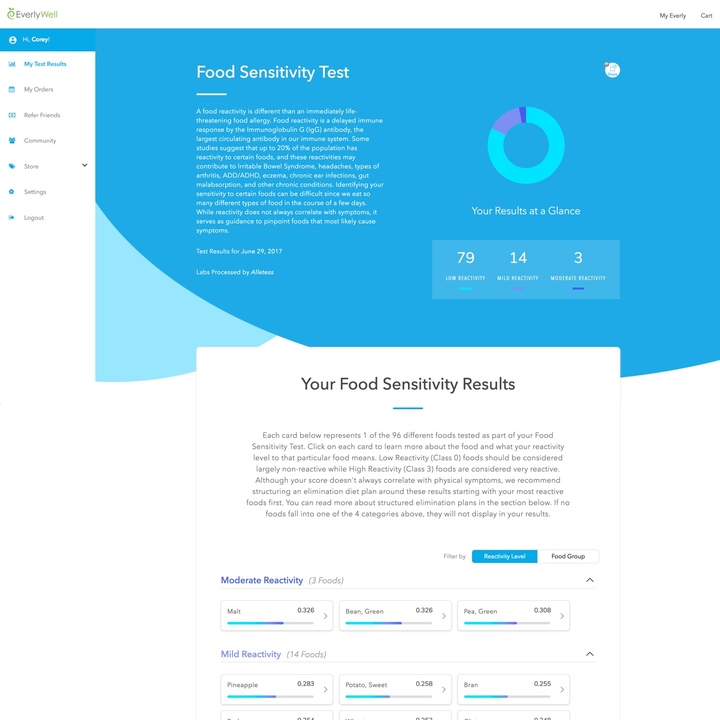 Markers Measured
Gluten

Wheat

Milk

Soy

Peanut

Avocado

90 Other Common Foods in American Diet
Tests sensitivity (not to be confused with an allergy) to 96 foods commonly found in modern western diets including gluten, dairy, wheat, and yeast.
Test kit shipped directly to you! No need to go to multiple appointments normally required by traditional labs. No copays, no time off work, no dingy labs.
Quick and easy sample collection - only a few drops of blood needed. We provide easy-to-follow instructions and materials to collect your own sample on your own time.
We work with accurate and certified partner labs.
View beautiful, easy-to-understand results online within 5 business days.
Access and share your results with anyone via our secure online portal.
Your results are independently validated by a physician in your state to ensure validity and reliability.
More...
As a nutritionist and a former sufferer of eczema I highly recommend looking into EverlyWell. The tests are affordable, simple, and easy to understand. I am very happy with my test results and will definitely be using them again in the future and recommending them to family & friends.
Christina
BodyRebooted
Food Sensitivity Test
Who should take this test?
Do you ever feel like you may have certain symptoms related to foods, such as headaches, stomach pain, diarrhea, or fatigue? You may want to try eliminating possible triggers, but you are not sure where to start?
Our Food Sensitivity tests measure your body's IgG immune response to 96 foods that are commonly found in western diets.
Unlike a true food allergy or severe medical conditions like celiac disease, an antibody IgG immune response has been demonstrated to offer guidance on what foods may be the best to eliminate. Rather than randomly eliminating foods over many months and assessing your change in symptoms, as improvement in symptoms is always the best test, you can have a directed elimination plan. This test is not a food allergy test. Food allergy tests measure IgE antibodies, which require a larger volume of blood and thus can't be currently taken at home. This test also cannot diagnose Celiac Disease.
Food can trigger an immune response which manifests itself in physical symptoms such as:
Dry and itchy skin
Other miscellaneous skin problems
Food intolerance
Feeling bloated after eating
Fatigue
Joint pain
Migraines
Headaches
Gastrointestinal (GI) distress
Stomach pain
If you are looking to add a potentially 'problematic' food back into your diet to see if you're still sensitive to it on your test results, it's recommended to consume that food for about 4 weeks prior to testing. Please be advised that if you experience symptoms while eating this food, you've already identified a sensitivity.
An antibody IgG immune response can offer guidance on what foods may be the best to eliminate. Rather than randomly eliminating foods over many months and assessing your change in symptoms, as improvement in symptoms is always the best test, you can have a directed elimination plan.
What will my results tell me?
Your results will tell you how reactive your IgG antibodies are to 96 foods commonly found in western diets.
Each food will have a rating of Class 0 (low reactivity) all the way to Class 3 (High reactivity).
How accurate is this test?
Our test is very accurate, and can detect low levels of IgG reactivity.
IgG antibodies are naturally broken down by your body if they aren't being used; therefore, some people who have eliminated foods from their diet for long periods of time may not have any elevated IgG reactivity to report, but that does not mean your IgG reactivity would have measured the same had you still been consuming the symptom provoking foods you previously removed.
Additionally, you may have an elevated reactivity to a food that you do not consume as a result of cross reactivity to other substances you are exposed to in the environment or as a result of ingesting ingredients in processed foods that you did not realize were actually a particular food.
What guidance will I get along with my results?
EverlyWell will provide tailored advice about what to do next. While reactivity does not always equate with symptoms, it can help prioritize the elimination of certain foods. Once you have your IgG test results, you can try an elimination diet of your choosing until you achieve the right balance of minimizing your symptoms while maintaining a lifestyle that you enjoy.
You may choose to not stop eating certain foods, but knowing your reactivity might lead to adjustments in how much or frequently you eat them.
Our tests provide personalized information and education; they are not intended to diagnose any disease or condition or to substitute for professional medical advice or treatment. You should always seek the advice of your physician or other qualified health care provider with any questions you have regarding your medical care.
This test is a great place to start if you want to dig into your body's relationship with food and is generally more affordable than comparable tests. If you have any questions feel free to chat with us below.
Symptoms related to Food Sensitivity Test
You may experience some of the following symptoms if you have a Food Sensitivity
Dry and itchy skin
Other miscellaneous skin problems
Food intolerance
Feeling bloated after eating
Fatigue
Joint pain
Migraines
Headaches
Gastrointestinal (GI) distress
Stomach pain
FAQs
CLIA Certified Labs
Doctor-Reviewed Results
Accurate and Reliable