Cholesterol and Lipids Test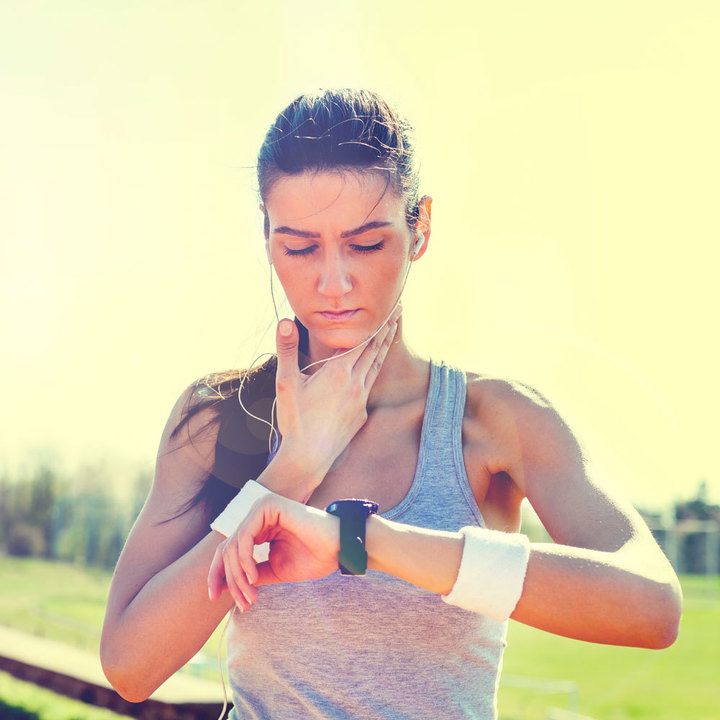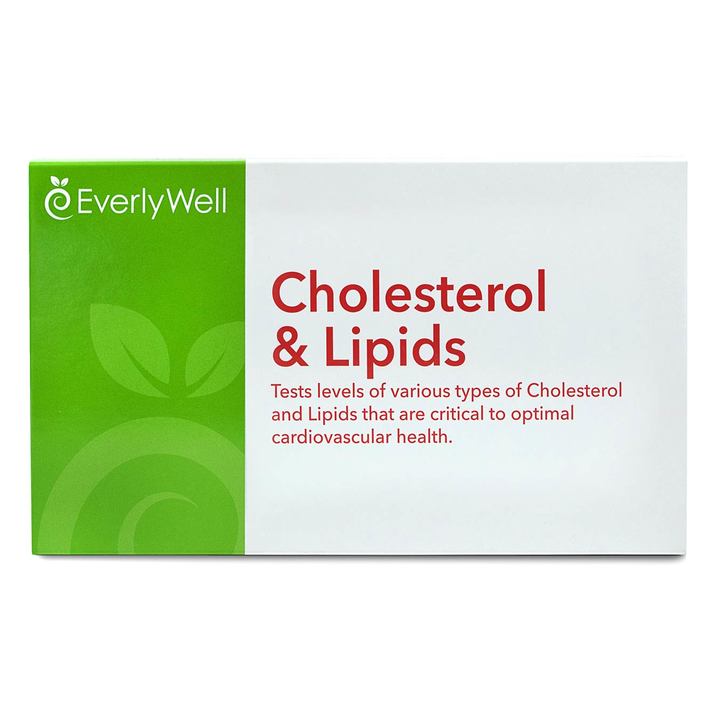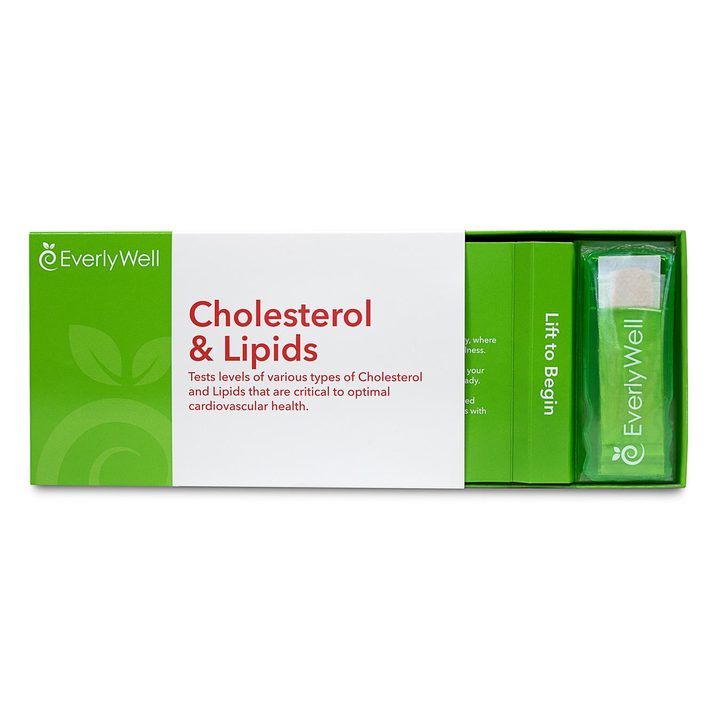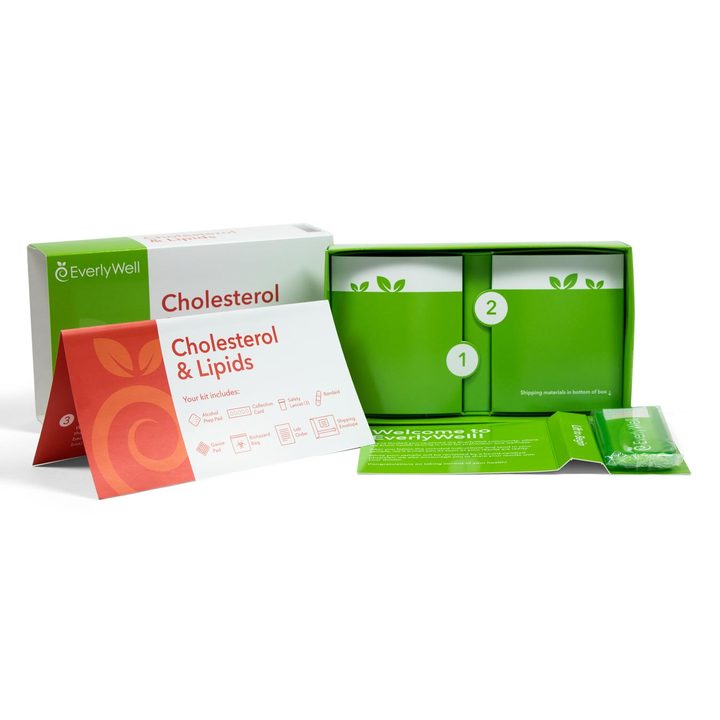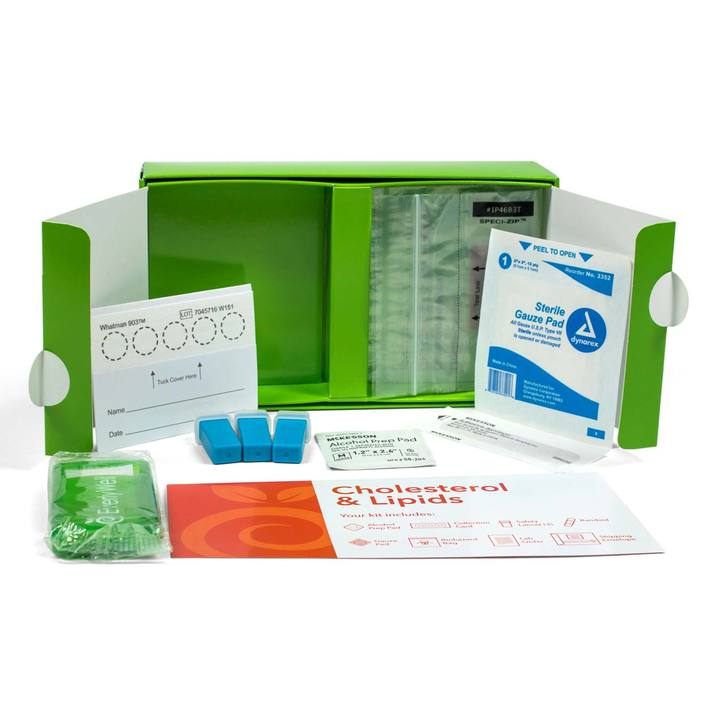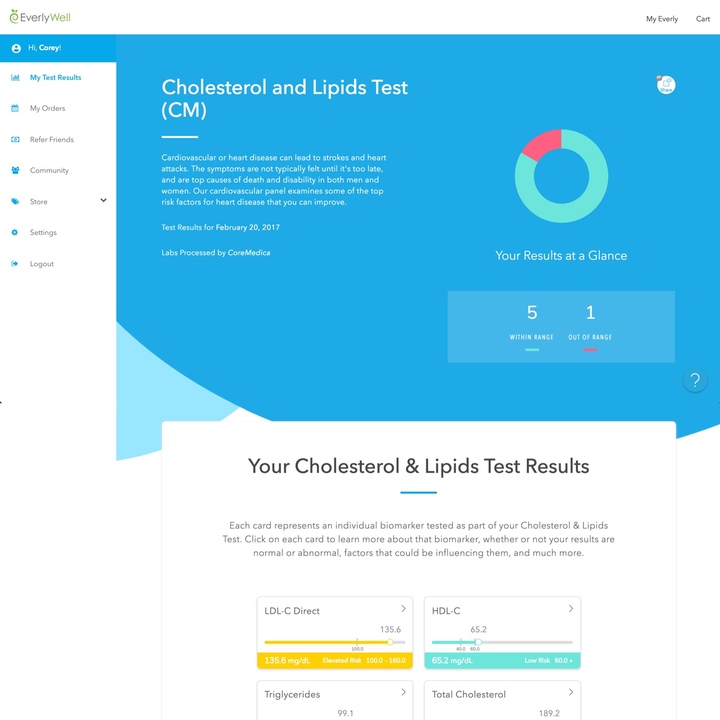 Markers Measured
Hba1c

Total cholesterol

LDL

HDL

Triglycerides

hs‑CRP
Comparable to traditional cholesterol and lipid panels
Measures LDL (bad cholesterol), HDL (good cholesterol), Total cholesterol, Hba1c, Triglycerides and hs-CRP.
Quick and easy sample collection - only a few drops of blood needed. We provide easy-to-follow instructions and materials to collect your own sample on your own time.
Test kit shipped directly to you! No need to go to multiple appointments normally required by traditional labs. No copays. No time off work. No dingy labs.
View beautiful, easy-to-understand results online within 5 business days.
Access and share your results with anyone via our secure online portal.
Tests are of the highest accuracy available and performed by the most experienced labs in the nation.
Your results are independently validated by a physician in your state to ensure validity and reliability.
More...
I cannot tell you just how easy it was for me to use the testing kits they sent and how psyched I am to learn the results of my tests...EverlyWell's home tests are as easy as they come!
Kusum
SveetesKapes
Cholesterol and Lipids Test
Almost everyone is familiar with the Cholesterol and Lipid panel. This test is one of the best ways to assess your overall health. Not to mention one of the most important seeing as heart disease is the number one cause of death in the United States claiming well-over 600,000 lives per year.
Thankfully, measuring and controlling your cholesterol is often considered to be the single biggest and most controllable risk factors for coronary heart disease, heart attack, and stroke. As your cholesterol levels rise, so does your risk of heart disease and we make it easier than ever to measure it.
Not only do measure your cholesterol (Total Cholesterol, HDL, LDL, Triglycerides) - we also measure other important markers not found in your everyday cholesterol or lipid panel.
LDL - Normally, LDL levels are calculated by looking at your Total Cholesterol and HDL levels and making an educated guess. Although this is widely accepted, it can be inaccurate. We go the extra mile and get you the true value of LDL. Don't be surprised when your doctor seems impressed by this!
hs-CRP - Elevated hs-CRP levels indicate chronic low-grade inflammation which is correlated with an increased risk for heart disease. If elevated, you should try and reduce inflammation in your body in addition to cholesterol.
HbA1c - HbA1c levels are considered to be a good measure of your 90-day glucose levels and do not vary as much day-to-day as your standard glucose marker. High HbA1c levels are widely considered to be indicative that you either have, or have an elevated risk for developing, type 1 or type 2 diabetes. If already diagnosed, HbA1c can also be a good indicator on how well your diabetes treatment plans are working.
Who should take this test?
If you...
Have been diagnosed with diabetes, heart disease, stroke, high blood pressure, kidney disease, polycystic ovary syndrome, or an underactive thyroid
Take cholesterol medication
Have a family history of high cholesterol or heart disease
Are overweight
Drink alcohol frequently
Smoke
Don't exercise
In general, it's a good idea for everyone to get regular cholesterol and lipid panels.
If you are over 35, have been diagnosed with, or know you are at risk of any of the above, chances are you're already being tested for the markers included in this test. Now, you can take your cholesterol test at home!
What will my results tell me?
Your results will contain your personal levels of Total Cholesterol, HDL, LDL, Triglycerides, hs-CRP, and HbA1c and whether they are low, normal, or high.
What guidance will I get along with my results?
EverlyWell will provide guidance about lifestyle changes that can positively impact your results and more importantly your health. It's always a great idea to share your results with your doctor, and we'll give you a great head-start.
EverlyWell can show you ways to lower cholesterol, inflammation levels, and blood sugar.
Symptoms related to Cholesterol and Lipids Test
FAQs
CLIA Certified Labs
Doctor-Reviewed Results
Accurate and Reliable