Breast Milk DHA Test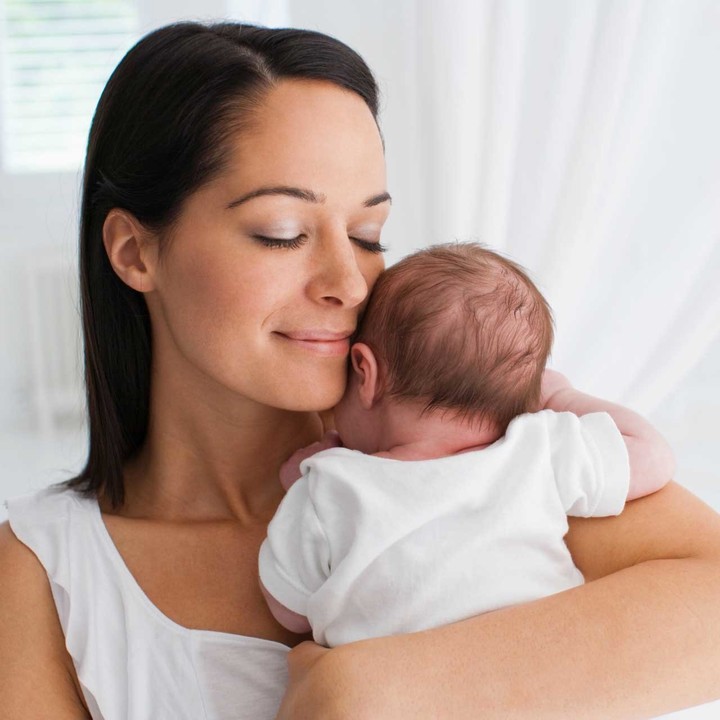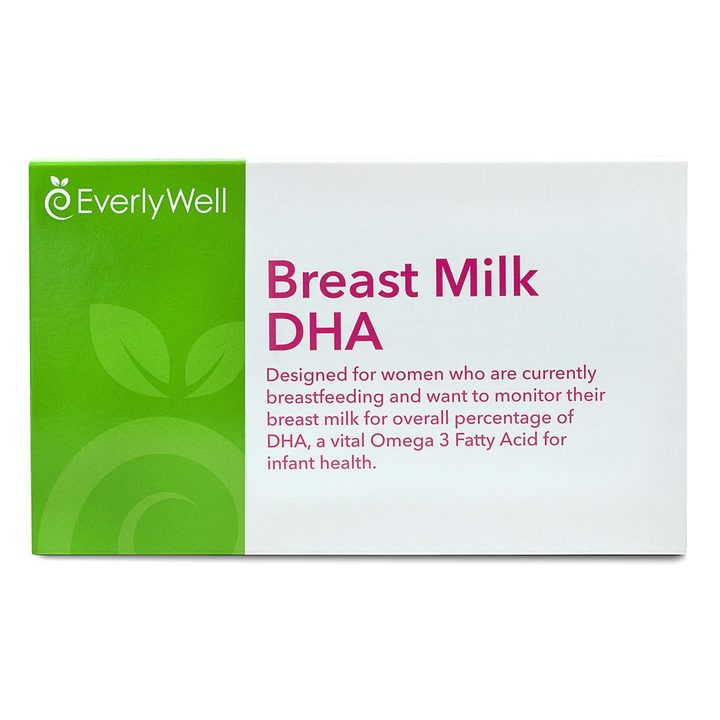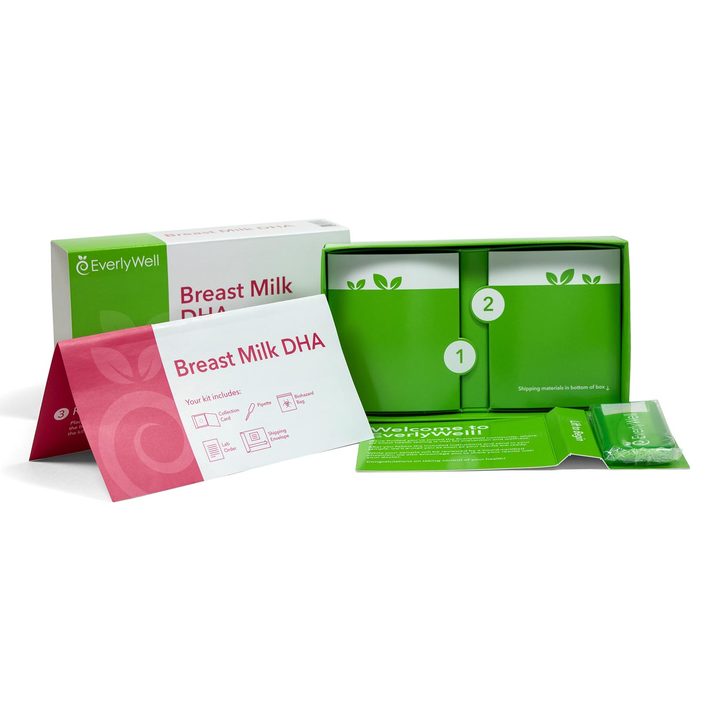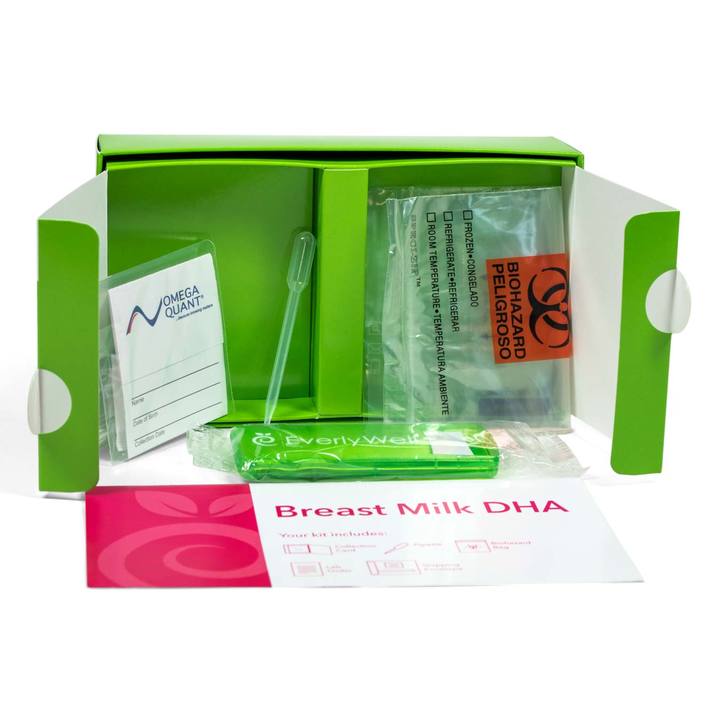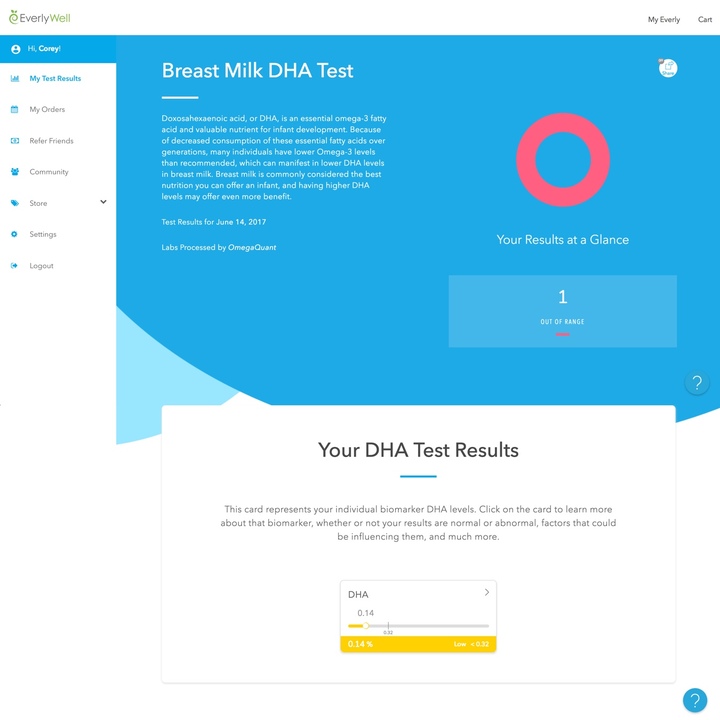 Measures a Mother's DHA Levels. DHA is a vital Omega 3 Fatty Acid for a baby's health as they grow during their first 2 years.
Identifies whether or not your own diet is sufficient to supply your breast milk with a DHA level within the recommended, healthy range for breastfeeding mothers and their babies.
EverlyWell is the exclusive provider of this test directly to consumers in the United States.
Because breast milk is a near perfect mix of vitamins, fats, proteins, and nutrients for a baby, the benefits of breastfeeding are numerous. Measuring DHA in breast milk can help you know if your dietary supply of DHA is ideal.
Simple and easy sample collection. Requires a few drops of breastmilk placed on a sample collection card for our labs to review. We provide easy-to-follow instructions and materials to collect your own sample privately on your own time.
Test kit shipped for free directly to you from EverlyWell. Just return your sample to our lab and get your results. No copays, no time off work, no waiting in labs.
View concise, easy-to-understand results online within 5 business days.
Access and share your results with your doctor via our secure online portal.
Test is of the highest accuracy available and performed by some of the most experienced labs in the nation.
Your results are independently reviewed by a physician in your state.
Generally, an FSA/HSA account will cover the costs of this at-home test. Personal coverage varies for insurance.
More...
Breast Milk DHA Test
Who should take this test?
Your own levels of DHA is contingent primarily on diet. You acquire this important fat through eating things like fatty fishes, liver, or even algae. According to the National Institute of Health, DHA levels in American women is typically too low. Because the American diet is most often overly dependant on red meats, eggs, poultry and other protein sources not high in DHA, DHA levels in the body are often only 25% (or even less) of the recommended range.
This test is designed for women who are currently breastfeeding and want to monitor their breast milk's overall percentage of DHA -- a vital Omega 3 Fatty Acid for infant development. Why is DHA so important? DHA levels in breast milk is a reflection of mom's DHA levels and an indication of the amount of DHA the baby's growing body is receiving.
DHA is a critical part of a baby's health across a number of areas including eye development, nervous and immune system health, and -- most importantly -- cognitive development. Because the brain's growth is a major part of the baby's early years and this process requires a high amount of DHA, babies require a consistent, optimal intake of DHA for up to two years after birth as their brain continues to develop. Baby formula is typically fortified with DHA, but because levels can vary dramatically in natural breast milk, women who want to take advantage of the numerous benefits of breastfeeding are encouraged to monitor how much DHA they're providing to their feeding infant.
We believe that knowing your DHA levels can empower you to continue to provide the maximum benefits breastfeeding offers.
What will my results tell me?
Simple, safe, and convenient, the breast milk DHA test is incredibly easy to take and our labs provide equally easy-to-understand reports on your own DHA levels once your sample is reviewed. Taking the test is done through a breast milk spot sample -- provided by placing a few drops of breast milk onto an included sample card, and letting it dry. Using this small sample, our labs will tell you whether or not your milk's DHA levels currently fall within ideal, healthy ranges for a breastfeeding mother. It couldn't be easier and you get to take the test from the comfort of home.
What guidance will I get along with my results?
Based on your results, if your DHA levels fall outside of optimal ranges for breastfeeding, we'll provide well-evidenced guidance on dietary and lifestyle changes that may improve your levels. As with all EverlyWell tests, we encourage you to share your results directly with your doctor for personal follow-up.
Additional Reading & Information
Symptoms related to Breast Milk DHA Test
FAQs
CLIA Certified Labs
Doctor-Reviewed Results
Accurate and Reliable